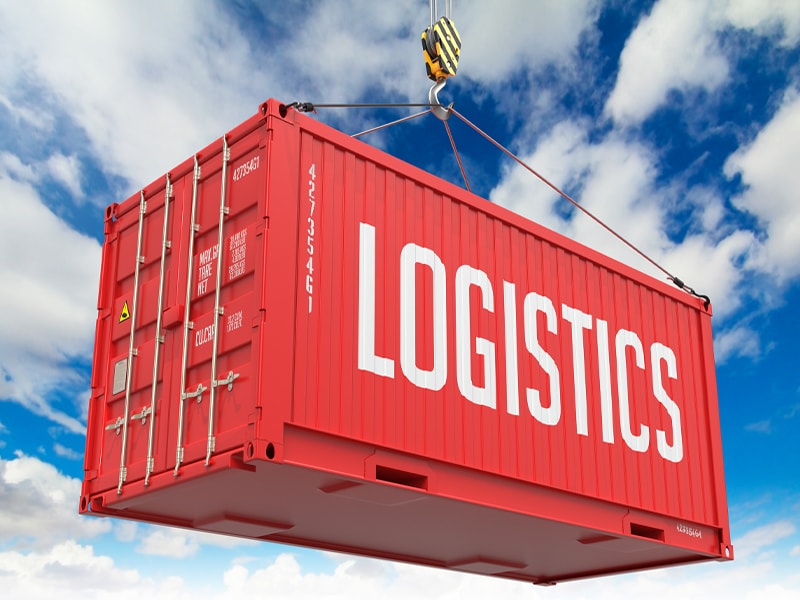 Logistics is undoubtedly one of the most important aspects of E-commerce. Indeed, problems related to logistics are the main cause of dissatisfaction among e-consumers.
Your packages must be prepared without error, well padded, shipped as quickly as possible and tracked during shipment to avoid delays. A whole profession….
So inevitably, it is legitimate to ask the question: should I keep the logistics in-house and control everything from start to finish or should I entrust it to professionals and devote myself to the sales animation and marketing of my e-commerce site?
When starting an e-commerce activity
Preparation-order when starting an e-commerce activity, it seems natural to have internalized logistics. You are planning your cellar, your garage or a bedroom. You buy a few shelves, a few boxes, some tape. You receive packages or a pallet to be put back into stock once in a while. And that's it.
Customers are happy because your packages are well made, you do a good follow-up and you are available to answer all their requests.
And then the activity progresses, from a few parcels to about twenty. Preparing them starts to take time (1h30 to 3h depending on the type of products you sell and the type of orders).
Track and manage delivery issues as well. Not to mention the more and more frequent supplier deliveries and your initial premises which are becoming too small. You are starting to neglect tracking your shipments and are less available to respond to requests.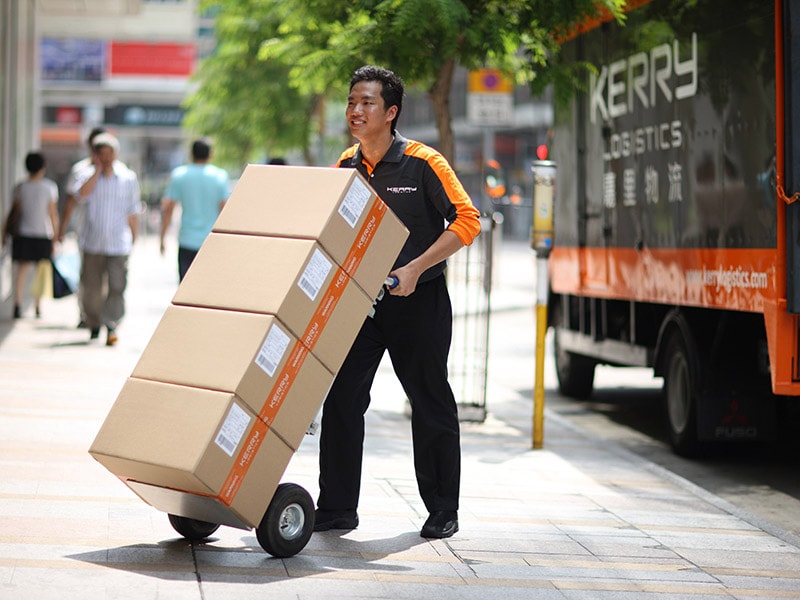 Internalized e-commerce logistics
logistics-internal It's gone, you have increased the storage space, redesigned it while optimizing, well labeled and hired a person. You regain control of the chain from start to finish thanks to your employee.
You control the relationship with your customers by informing them yourself about the delivery of their packages. You take this opportunity to ask them questions about the frequency and volume of consumption of your products. The aim is to identify potential major customers and build their loyalty by setting negotiated prices. (B2B Activity).
You use your packages to insert flyers with upcoming promotions and discount coupons on product families that have a low turnover rate. You can offer services that make a difference: make a gift wrap or add a personalized word.
You are also able to send a parcel at the last minute for a customer in a hurry. And you don't have any unpleasant surprises on the number of items in stock. Finally, you can process returns quickly and be sure of the impeccable condition of the returning items.
That was the good part. There are bound to be some not so good ones. For example, your employee will take 5 weeks of paid leave per year. He could be sick too. It will therefore be up to you to manage the logistics in addition to the rest during these periods.
If in the long term you decide to keep internal logistics, you can optimize it as the volume of orders and storage increases:
reduce your shipping cost per package by renegotiating prices with your carriers,
equip yourself with warehouse management software (WMS) in order to professionally optimize the warehouse part (optimize storage and movement, have total visibility on the status of your stocks in real time, etc…)
equip yourself with transport management software (TMS) to calculate the cost of transport and the time required to transport your goods or generate alerts in the event of delays.
Outsourced e-commerce logistics
Looking back, you finally decided to outsource your e-commerce logistics. Your stock has been successfully transferred to your e-logistician. You have just saved a lot of time to focus solely on the sales and marketing aspects of your E-commerce activity.
Indeed, your logistics specialist takes care of: receiving the goods, checking them, putting them in stock, preparing your orders, shipping them, following up, answering your customers for the follow-up of their parcels (optional), receiving the products in return, putting them back in stock. That's a lot of things!
E-commerce internal or external logistics?
This question cannot have a single answer. Indeed, logistics management is specific to each e-merchant. The decision will therefore depend on your strategy.
But it is probably no coincidence that the biggest e-commerce players have developed their logistics internally and devote a significant part of their investments to it.
The advantages of internal logistics are many:
You are the only one in control of your service quality
You have a permanent physical view of your stock
You have maximum reactivity
You can use your packages
You can add value to your parcels….
…And use it as a marketing support
You will be able to manage returns easily and quickly
You save yourself the complexity of setting up an outsourcing solution