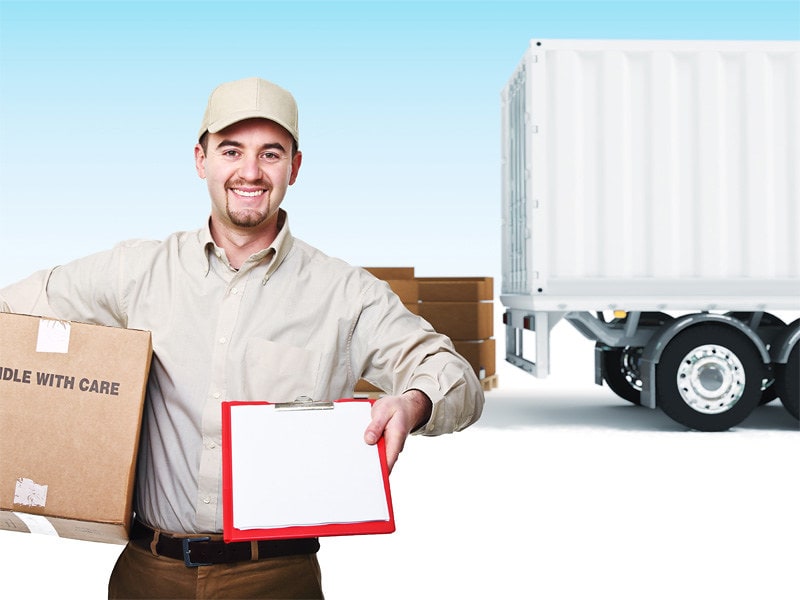 The number of messaging companies available on the market has not stopped growing in recent years. The main reason is that more and more people are choosing the Internet to make their purchases.
This explains why it is the e-commerce businesses that most use messaging services with shipment comparators to send packages to their customers and that they can comfortably receive orders wherever they want.
However, at a particular level there are many who also use the services of a shipping company to make a move or send a package to a friend or family member living abroad, for example.
In this article we tell you how to save money by sending your packages and which courier companies you can trust.
Shipping rates: How much does it cost to ship a package?
Before sending a package, we recommend you consult the shipping rates with different courier companies. Most have a service on the website that allows you to calculate how much shipping will cost based on their characteristics.
The final price will depend on the following factors:
The dimensions of the package
First, you must measure the width, length and height of the package or box you wish to send. It is obvious that the larger the dimensions, the more the final price will increase. It is sometimes more cost effective to ship two small boxes than a large one, so it's a good idea to try both options to find out which is the cheapest way to ship your package
The weight
Be sure to weigh your package well and enter the exact amount of kilos when you contract the courier service. Otherwise, you will most likely end up paying an extra excess baggage allowance.
The pick-up point
Ask if the transport agency makes pick-ups at home, as not all of them have this service. If this is not the case, you will have to personally deliver the package to their office or collection point.
The place of destination
As a general rule, international shipments are more expensive than domestic shipments, although this is not always the case. The price will depend on the dates you choose, as well as the demand that exists at that time and whether the country to which you want to send the package crosses the borders of the European Union.
The pick-up address
Some courier companies make home deliveries free of charge, but others charge a surcharge to the person who picks it up at the destination. Check conditions before shipping to avoid disappointment.
Priority of delivery
Urgent deliveries always make shipping costs more expensive. If you can wait to receive your package, we recommend that you select the normal priority option. The courier service you contract should inform you about the days it will take for your order to arrive and most allow you to track the package online.
Courier companies with shipment comparators
The best way to save when sending a package is to compare prices. To make your search easier, there are courier companies that offer price comparators on their website:
Packlink
Packlink is one of the best-known shipping and price comparators for domestic and international shipping. Through its website, you can choose from more than ten carriers and contract their services in a completely secure way, so you can save up to 50% on domestic shipments and 70% on international rates.
Genei
Genei is another of the most popular package shipment comparators. The company makes available to the customer all kinds of facilities: cash on delivery, urgent deliveries, transport of fragile and heavy goods at a very competitive price.
In addition, the courier company you contract will be responsible for both collecting and delivering your goods at the address you indicate, so you do not have to worry about moving to their offices.
Sendiroo
The transport agency Sendiroo also has a price comparator for national and international shipments (it ships to more than 220 countries worldwide). One of its biggest advantages is that it has promotional discount codes and all packages include free coverage of up to 50 euros, which can be extended if necessary.
Low Cost Messaging
Low Cost Messaging is a search engine that compares prices from different transport companies in order to help the user find the cheapest option. You can choose between domestic and international shipping and if you need to use this service frequently, you can access exclusive discounts.
How to make cheap international shipments
If you've lived abroad, I'm sure your parents or friends have ever sent you a packet of clothes and food to help you feel at home. The truth is that international shipping can hurt our pockets a lot if we don't know where to look.
Most of the courier companies that we have mentioned before, make cheap international shipments, but what if it is us who live abroad and we want to send a package from abroad without spending a fortune?
If this is your case, we recommend you take a look at the services of Pharos Parcel and Send My Bag, the latter specialising in sending suitcases or luggage.
So you know, the next time you want to send a package, check these courier companies to make your shipments cheaper than ever.